 Steve Reich - Drumming Part I
ABOUT
Synergy's expansive vision of percussion, together with the exceptionally wide musical experience has allowed the group to work together with a diverse and exemplary family of artists from around the world. Collaborators include Fritz Hauser, Hossam Ramzy, Omar Faruk Tekbilek, Aly n'Diaye Rose, Trilok Gurtu, Jose Vicente, Kazue Sawai, Dave Samuels, Evelyn Glennie, Riley Lee, Taikoz, Michael Kieran Harvey, Sydney Dance Company, Meryl Tankard and Regis Lansac, Akira Isogawa, Grainger String Quartet, William Barton, and The Leigh Warren Dancers, the Sydney and Melbourne Symphony Orchestras among many others.
Well over fifty commissions of Australian and international composers has helped create an Australian percussion sonic identity, and contributed to the canon more generally. Notable commissions include Steve Reich Mallet Quartet (2009, the most significant percussion work of the composer post drumming of 1971), Anthony Pateras' Beauty Will Be Amnesiac Or Will Not Be At All (2013, the most ambitious Australian concert work for percussion), Nigel Westlake Ophalo Centric Lecture (1984, statistically the most performed classical percussion ensemble piece in the world), Ross Edwardes Prelude and Dragonfly Dance, Peter Sculthorpe Sun Song, Djilile, Gerard Brophy Book of Clouds. The group also commissions internally and works by ensemble members have been performed internationally to high acclaim.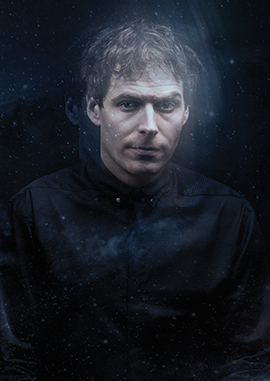 Timothy Constable
Aritistic Director
Timothy Constable is an award-winning percussionist, composer and director, widely regarded as one of the finest percussionists of his generation. He is the Artistic Director of Synergy Percussion and a member of the Sydney Symphony Orchestra. A compelling, creative and sensitive performer, he has performed as concerto and chamber music soloist at the majority of Australian classical music festivals, in New Zealand, Sweden, Switzerland, Poland, UK, Ireland, Senegal, USA, China, Korea, Nepal and South-East Asia.
He is committed to both new and ancient music, with a large body of World/Australasian premieres to his name, including Steve Reich Mallet Quartet, György Ligeti Síppal, dobbal, nádihegedüvel, Anthony Pateras Beauty will be amnesiac or will not be at all, Flesh and Ghost, works by Simon Holt, Lisa Lim, Arvo Pärt, Gerard Brophy among many others. In the realm of ancient music, he has undertaken detailed study with Senegalese master drummer Aly N'Dyiaye Rose, and Korean Jangoo with Kim Yeong- Taek and Kim Chong-Hee.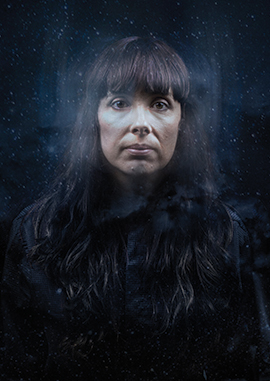 Bree van Reyk
Bree van Reyk is an Australian percussionist, drummer, composer and sound artist.
She has toured and recorded extensively with the likes of Paul Kelly, Holly Throsby, Sarah Blasko, Lior, Katie Noonan, Darren Hanlon, the Australian Chamber Orchestra, and many other songwriters and ensembles. Bree is long-standing member of Ensemble Offspring, is associate director of Synergy Percussion and was 2015 Artist in Residence at Campbelltown Arts Centre, where she created In Stereo with Brussels-based artist Kate McIntosh, and MASSIVE BAND with 100 High-School girls and women musicians.
With visual artist Lauren Brincat she has created new work for AGNSW, MCA, GOMA, MOFO, Next Wave and Performance Space with a particular focus on large-scale performative works including 2014's No Performance Today which featured the NSW Police Band, and 2013's Blood & Fire with 50 tambourine players.
As a composer Bree has been commissioned by Shaun Parker Company, Bell Shakespeare, Sydney Dance Company, the MCA, NOMAD Percussion, and fashion designer Bianca Spender.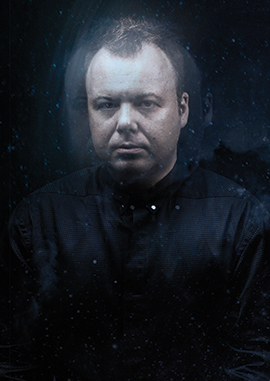 Joshua Hill
Joshua Hill completed his undergraduate and post-graduate study at the Sydney Conservatorium of Music. He also studied Korean Traditional Music at the National Gugak Centre in Seoul. Joshua is a Core member of Australia's premier Percussion ensemble Synergy Percussion. He has also performed and recorded with many of Australia's orchestras and ensembles including the Sydney Symphony Orchestra, Australian Opera and Ballet Orchestra, Australian Chamber Orchestra, Canberra Symphony, Ensemble Offspring, Symphony Australis, Australian Baroque Brass, Taikoz, NSW Police Band and the Australian Air Force Air Command Band. Joshua has also been a part of many recordings for anime, computer games and soundtracks for feature films.